Taylor Made Truck & Trailer Repair
Conveniently located off of Highway I-44 in Missouri at exit #72 (Chestnut Expressway), Taylor Made Truck & Trailer Repair offers a complete selection of over-the-road needs and a complete truck and trailer repair service.
4620 W. Chestnut Expressway
Springfield, Missouri 65802
417-865-3484
Fax: 417-873-9195
Shop Hours
Monday - Sunday 7am - 5pm
That's right! We're open 7 days a week from 7am to 5pm to better serve you.
Services
Fleet Maintenance
Road Service
Gearbox Repairs
Axle Repairs
Drivetrain
PM's & DOT's
Electrical
A/C & Heating
Brakes & Wheel Seals
Roof and Body Repairs
Bumper to Bumper Repairs
Fully Computerized Diagnostics
Cat / Cummins / Detroit and International Software
Inspections ... Including being a Registered Landstar Inspection Facility !
Tire Rev's
Trailer Repair
DPF (Diesel Particulate Filter) Cleaning & Service
And much more ...
Products
DEF
Valvoline and Rotella
Bulk Fluids in stock and sold by the gallon. Be sure to bring your own jugs or containers!

7590 Gear Lube Synthetic
50 Weight Transmission Fluid Synthetic
Washer Fluid and Antifreeze
Specials
Fully Computerized Diagnostics including Caterpiller, Detroit, Cummins and International
We are a registered Landstar Inspection and Repair facility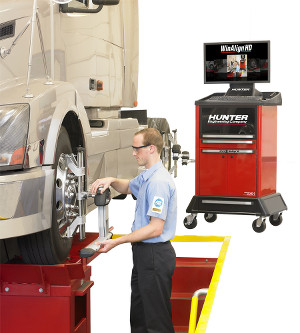 Featuring the Hunter Alignment system.